Happy TGIF, folks. Play with the quizzes, get your results, and then go have a lovely weekend.
You Are Low Key and Relaxed

You are a dynamic, vibrant person. You aren't afraid to pursue your passions.

When you are happiest, you are calm. You appreciate tradition and family. You enjoy feeling cozy.

You prefer change to come slowly. You need a long transition period when your life changes.

You find love to be the most comforting thing in the world. You feel at peace when you're with your loved ones.

Your ideal day is active and full. You like to keep busy with your favorite things, and you appreciate a routine.

You are very impatient. You spend more time waiting for something than actually enjoying it.


You are not really Geeky!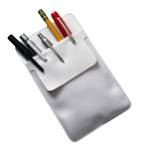 You may like a few things that are geeky, but overall you aren't really much of a geek.




Your Stripper Name is

Sugar SparkleDixon

Get your Stripper Name at Quizopolis.com