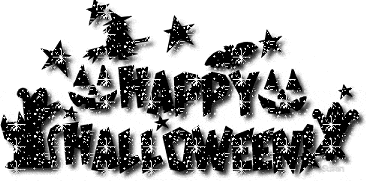 What a rockin' TGIF we've got going on. It's not only Friday at long last, but tomorrow's Halloween and the full Hunters' moon is rising Monday night. What more propitious time could there be for raisin' a little hell? Whether you're going to a costume party or staying home to hand out treats, have a fun and Happy Halloween!
Y
You Are a Treat

As a kid, you didn't cause too much trouble, and the adults adored you. Now that you've grown up, not much has changed.

You know that a little sugar is the way to get what you want in life, and you are as sweet as they come.

You like to make things better in the world, and you don't mind following rules... no matter how silly they may seem.

You are a truly good person, and there's very few of you in the world. Anyone who knows you is blessed!


You will to trick-or-treating with:




Where?

At Hogwarts

What will happen?

You will have a costume malfunction and moon your friends


Get Your Own Witch Or Wizard Name
Take this name generator to see what your witch name or wizard name should be.
My new wickedly witch name is
Britney Selenda
Take Get Your Own Witch Or Wizard Name today!
Created with
Rum and Monkey
's
Name Generator Generator
.