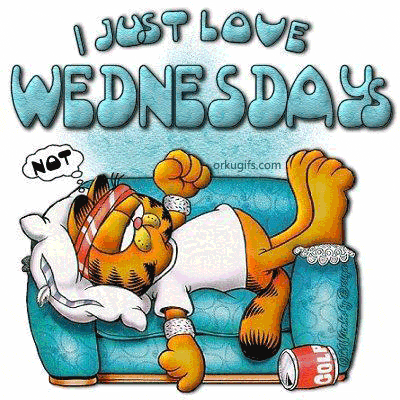 Yeah, it's getting late in the day, but ... it's still Hump Day for another two and a half hours or so.
My mood has been yucky the past few days; had to look at the calendar to make sure it wasn't Full Moon Madness. It's not. There are things that don't help any, but I do feel the blues lifting. I'll live. Hell, maybe I'll even prosper.
Today, who cares? It's Hump Day!